Private Adverts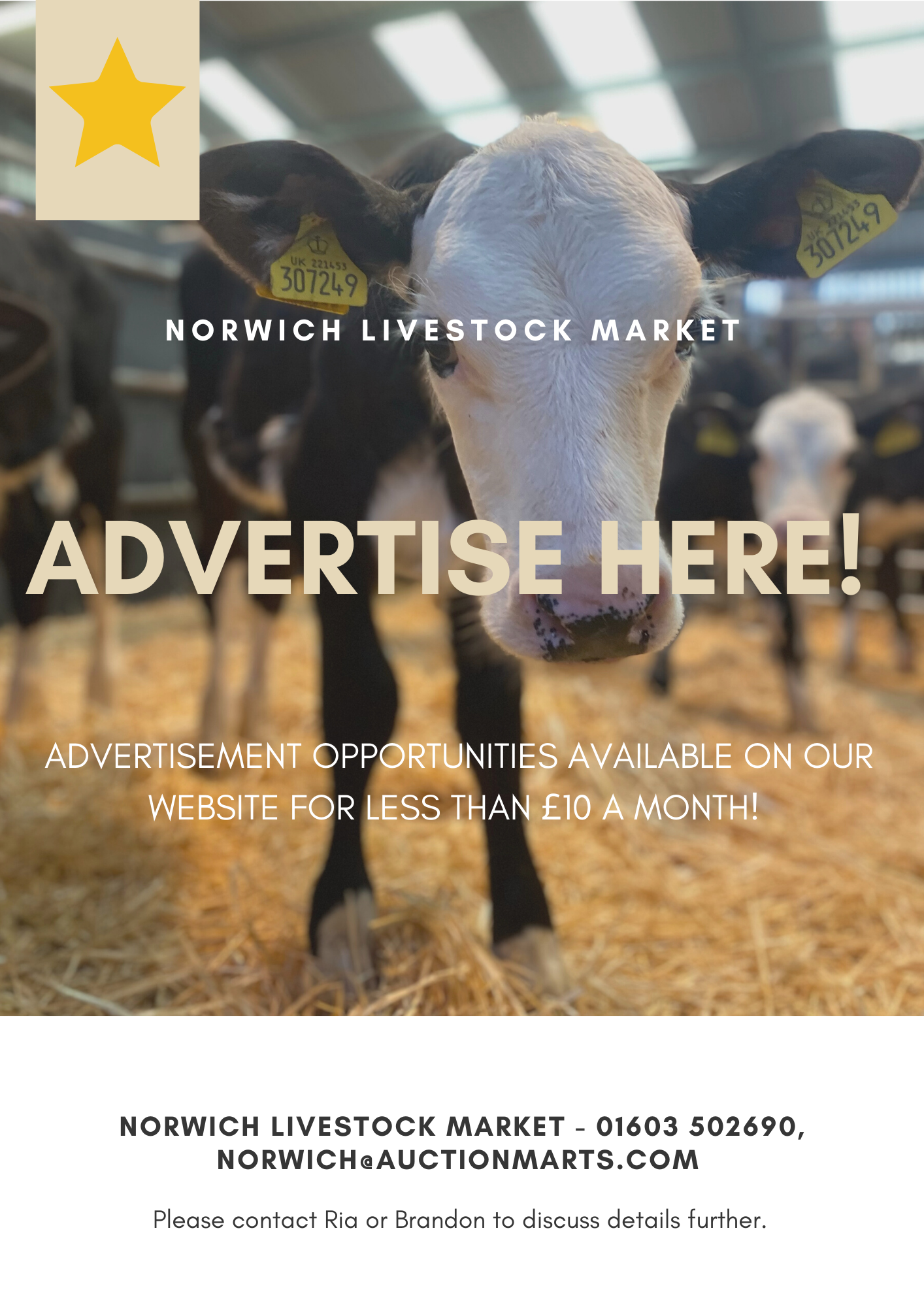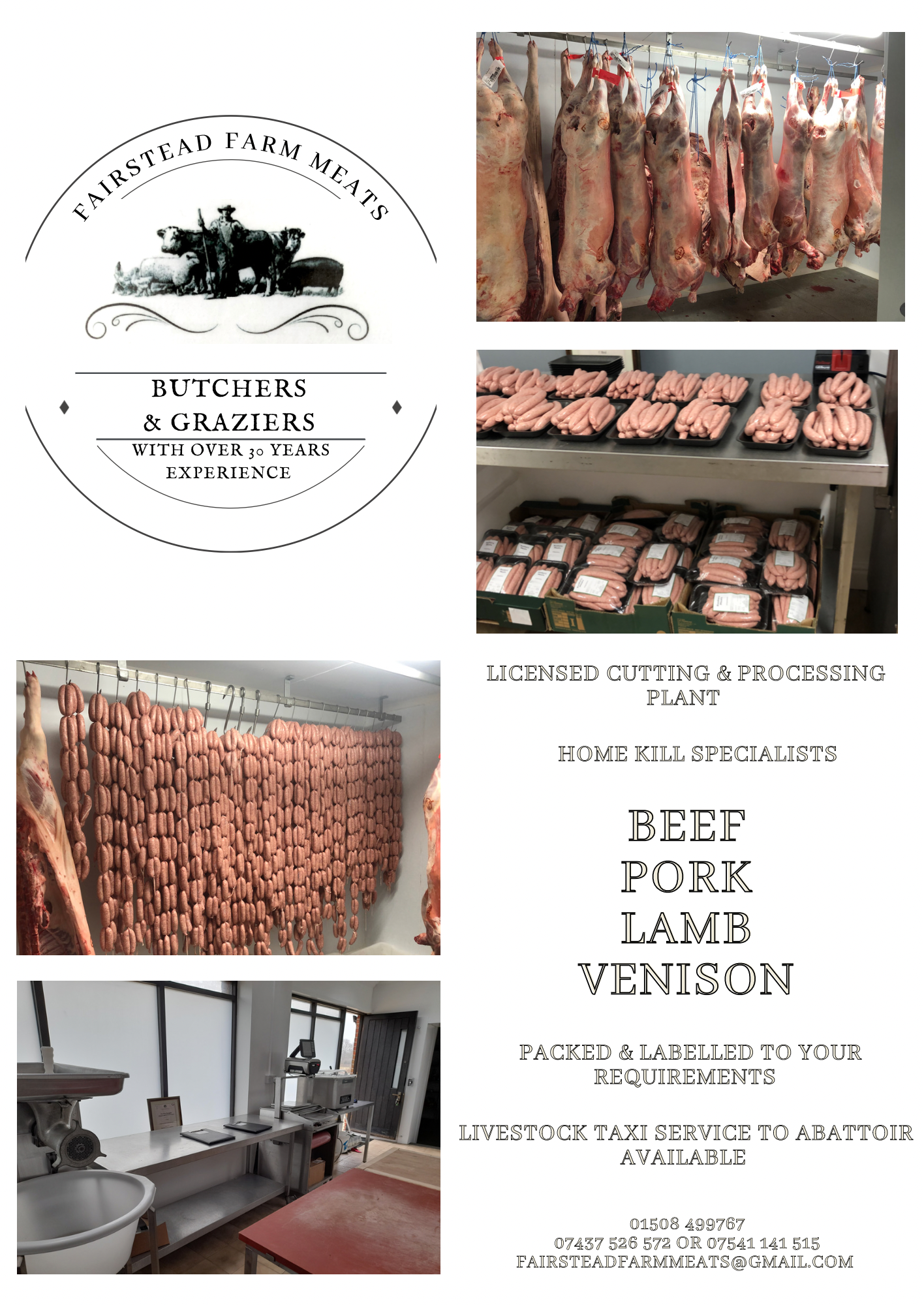 PRIVATE ADVERTS:
H.J.R, CATTLE AI & SCANNING SERVICES
Call Hayley on 07748 641522.
h.rushworth@tiscali.co.uk
Cattle Clipping Service Available Call 07510793669.

FREE SUMMER CATTLE GRAZING
Available at Bowthorpe marshes (Off Clover Hill Road Norwich NR5 9HQ) and Earlham Marshes (Bland Road Norwich NR5 8SA) Norwich. Two marshes require grazing which would suite up to 3-4 cattle per site.  The sites are open to the public and dog walkers.  Grazing stock would need to be quiet and happy with the dogs and public.  Grazing land available from end July to Oct/Nov, Depending on weather/Site conditions and water levels.
Up to date public liability insurance is required.
For more information call Matthew Davies on 07733 102013.

8 WEEK OLD COLLIE BITCH PUP
8 Week old collie bitch pup for sale, out of working parents.  Both parents can be seen. £650
Please contact Sharon on 07702 658 640.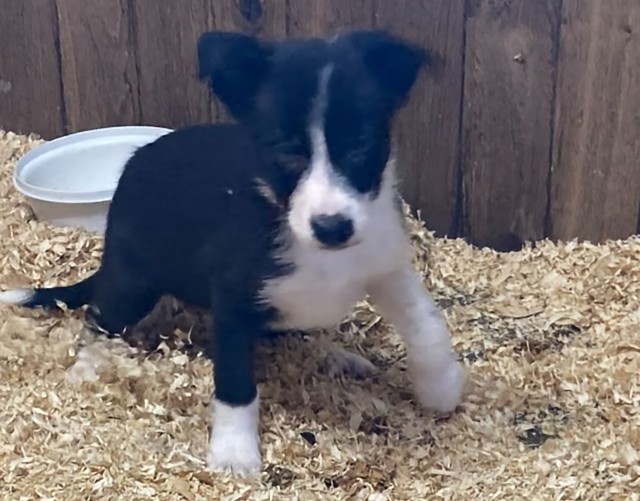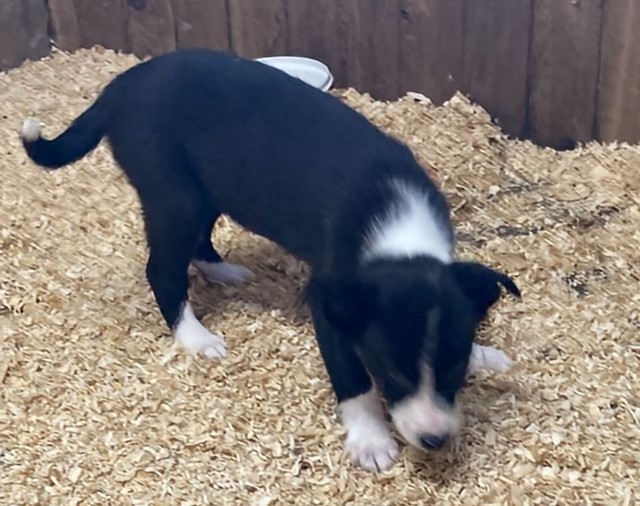 PRIVATE LIVESTOCK SALES:



1 Pedigree (unregistered) Belted Galloway Bull 28mo. Fertile with calves on the ground. Nice young Bull, BVD Free Herd, 4 year TB tested 6th June.   Please call Nicola 07841426612